July Ramble: Whitewell

This month saw our little group in the depths of the Ribble Valley, at Whitewell.  During the walk, it was suggested that I take care when writing up this report.  "Remember who owns this lot".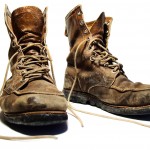 Starting from the church, we headed in an easterly direction, first climbing a steep banking, the hardest part of the walk.  From the top, the valley was laid out below us and what a splendid sight it was on a warm and clear day.  Then it was gently downhill, crossing a minor road and entering the next field over a stile.   Once in the field, we were met by about a dozen bullocks galloping towards us and stopping worryingly close.   What followed could have been a scene from Rawhide as your scribe drove the beasts across the field and out of our way.  One of our lady walkers said that I was her hero, for which she was rewarded with the leadership of the next walk.
After some pleasant woodland, we arrived at Crimpton Farm, a pleasant holiday-let development that was for sale. Now we are heading north, along a quiet lane, before again going off-road and traversing Birkett    Fell.   Some care with navigation was needed here as the path was a little vague and we relied on marker posts every half mile.  Descending from the fell, we arrived at two farms, Higher and Lower Birkett, where we came across a group of lads on some sort of orienteering exercise and a little lost.  We pointed out the correct directions for them and they then went in the opposite direction and got themselves even more lost.  Soon, we were at Giddy Bridge and beyond, the River Hodder and our lunch stop.
During lunch, a chap came strolling over to us and asked if we had seen any lost boys on our trek?   We answered 'yes', to which he replied:  "They will turn up somewhere".
Our return was for the most part along the banks of the beautiful Hodder, as far as Burholme Farm, which is an equestrian centre and on to Burholme Bridge.  At this point we had to walk along the main road for a while until a permissive path appeared allowing us to walk along the opposite side of the hedge, thus avoiding a hazardous bit of road.  Unfortunately this path terminated in the dining area of the Inn!  Clever.
This turned out to be a splendid walk, despite being a little soggy in places after the recent rain.   With a bit of luck, I will avoid the tower and retain my head for the next walk.
Linda & Eddie Grange